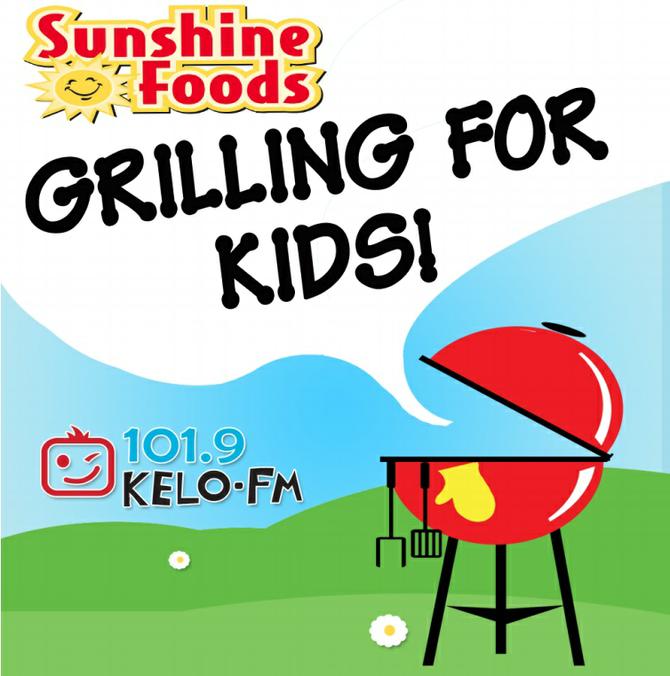 As you light up the grill for the holiday weekend, Sunshine Foods has teamed up with Children's Miracle Network for Grillen' with Kids!
With The Meat Bundle Sale, Sunshine Foods will donate $10 to CMN with every meat bundle sold!
Stop by Sunshine Foods between 10am and Noon on Saturday while KELO-FM broadcasts live! I'll have prizes to give away, including a grill and grill set!
Stock up for the weekend--and the entire summer!
Here's some of the great deals you'll find:
Pork Loin Bundle $69.99:
Bone-In Pork Sirloin Roast - 4lbs
Bone-In Pork Country Style Ribs - 3lbs
Center Cut Pork Chops - 12lbs
Our Own Homemade Pork Sausage - 4lbs
Griller Mix $99.99:
Boneless Skinless Chicken Breasts - 6lbs
Pork Baby Back Ribs - 6lbs
Not Less Than 85% Extra Lean Ground Beef Patties - 6lbs
Beef Filet of Sirloin Steaks - 6lbs
Weekend Camper Bundle $79.99:
Beef Top Sirloin Steaks - 5lbs
Not Less Than 85% Extra Lean Ground Beef Patties - 5lbs
Regular or Beer Bratwurst - 5lbs
Boneless Pork Loins - 4lbs