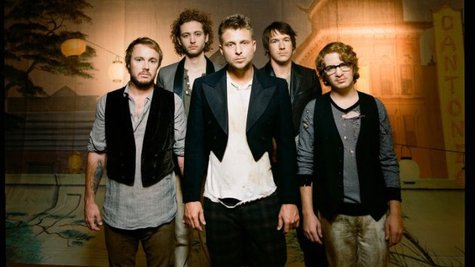 OneRepublic has announced that they've managed to collect $100,000 to help build a new school in Newtown, Connecticut, the site of the Sandy Hook Elementary School massacre in December.
Soon after the shooting, which left 26 dead, OneRepublic posted a posted a video on the website IndieGoGo.com asking people to donate money to their newly-established charity fund to help the victims' families. The band members donated $20,000 out of their own pockets to get the ball rolling, and in just a few minutes, they had another $15,000 in pledges. Their initial goal was $50,000, but in a few days, the total had soared to over $65,000.
On Monday, the band tweeted , "THNKS 2 ALL who donated $$ to our Sandy Hook Elementary Victims Fund-doubled the goal of 50k-sent $100k last week 2 help build a new school!"
They added , "We can't imagine what the families of Newton, CT have gone thru in the last 3 + months- still haven't forgotten- hope 2 visit the new school."
The Sandy Hook shootings affected OneRepublic deeply because their own community in Colorado was rocked last summer by the Aurora movie theater massacre.
Copyright 2013 ABC News Radio