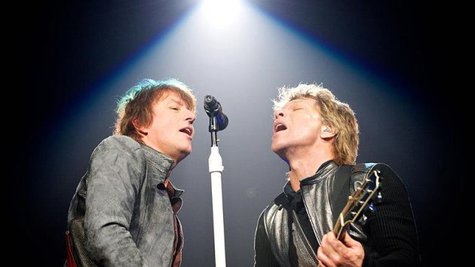 When it was announced Wednesday morning that Richie Sambora was leaving Bon Jovi 's Because We Can tour for "personal issues," many assumed that the substance abuse issues that Richie had battled in the past had returned. But according to one report, this time, it has nothing to do with that, and everything to do with Richie's relationship with Jon Bon Jovi .
Sources tell TMZ that Richie split because of tension between him and Jon: "It's a classic Jagger / Richards blowup," says one source, comparing it to the love/hate relationship between the Rolling Stones ' singer and guitarist.
According to sources, TMZ reports, Jon is constantly putting Richie down, and the guitarist also feels that he's not making enough money. However, Richie's camp is reportedly hopeful that the guitarist and the singer can bury the hatchet before April 19, when Bon Jovi is set to play in Los Angeles.
Copyright 2013 ABC News Radio