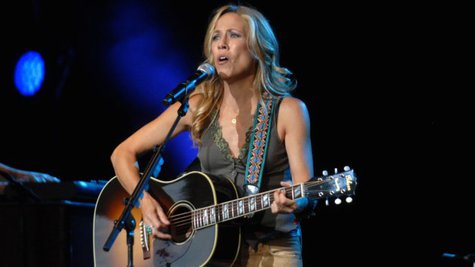 Sheryl Crow devoted her musical talents to a good cause this past week, staging a benefit concert in Springfield, Missouri for Drew Lewis , a family friend who was diagnosed with colon cancer last year.
According to OzarksFirst.com , the concert, held on April 10, brought in $200,000 from ticket sales, donations and live auction items. In addition to performing, Sheryl also raised $34,000 by auctioning off a package that included a guitar, dinner and backstage passes to one of her upcoming shows.
For Sheryl, a breast cancer survivor, the issue is personal. "We all know what the insurance situation is in this country right now and so I'm here doing what I can," she said. Lewis told OzarksFirst.com that he currently owes over twenty thousand dollars in insurance deductibles alone. "It's amazing just how quickly things add up, but this will make a significant difference," he said.
This coming week, Lewis and his family will be in Nashville for medical treatments; they'll stay with Sheryl at her Tennessee home during that time.
Copyright 2013 ABC News Radio