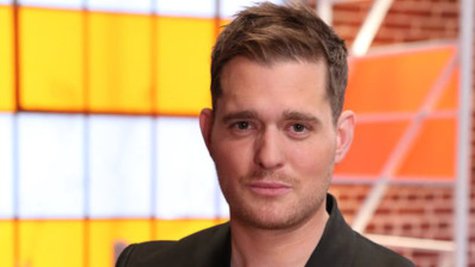 Michael Buble appeared as a mentor on the last season of The Voice , and now he's revealed that he was invited to be a coach on the Australian version of the show, but passed.
According to The Australian , Michael spoke to reporters after an Aussie TV awards ceremony and revealed that after his stint helping out Blake Shelton 's team on The Voice last season, the Australian version of The Voice tried to hire him to replace Keith Urban as a coach. But Michael says he just didn't have the time, either for the Down Under version or for the U.S. version.
"It's been talked about in America too. How do I do it?" the expectant father told reporters. "I've got 40 something countries I want to tour in. How do I tour 40 countries and make records and be a family guy when I'm doing a TV show?"
Michael says Blake Shelton tried to talk him into doing the show, but he just wasn't buying the country star's sales job.
"He said to me 'It's simple, you only have to be here for five weeks.' But it's not that simple," Michael says. "It's more than just five weeks. There's publicity and other things you need to do later on once it's on air, so no, not now."
But, he added, "I'd love to do it one day. Being a mentor was a load of fun. I loved the camaraderie."
As previously reported, Rob Thomas also turned down the Aussie coach job. Ricky Martin ended up taking the open slot, according to The Australian, while Keith went on to greener pastures as a judge on American Idol.
Copyright 2013 ABC News Radio