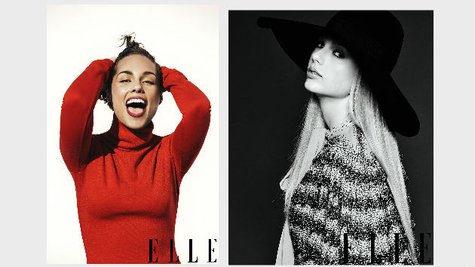 Adele graces the cover of ELLE magazine's May issue, dedicated to Women in Music, and inside, 12 of the most fabulous female artists in the biz are featured giving insights into their lives and work. Among them: Taylor Swift and Alicia Keys.
Alicia opens up about her latest album, saying, " There's not one thing about Girl on Fire that's like any of my others. I'm in a totally new state of mind... This album is like saying I am who I am, not who you want me to be."
As for Taylor, she discusses what inspires her intensely personal songs. " All these emotions, everything that's said and all your experience, that's what inspires the first flicker of a song," says Taylor. "It's hard being a human being."
For a first look at the quotes and photos from the magazine's Women in Music Portfolio, visit ELLE.com .
Copyright 2013 ABC News Radio