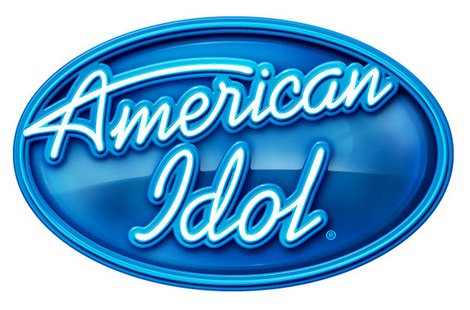 Janelle Arthur got the boot on American Idol 's results show Thursday night leaving just four girls in the competition. Two of the four judges wanted to save Janelle from elimination after she sang her countrified version of The Supremes ' "You Keep Me Hangin' On," but the judges have to be unanimous in order to save a contestant from elimination. Kree Harrison was in the bottom two with Janelle, but she'll be around next week.
Janelle did get to hear from a country superstar before going home. Dolly Parton sent in a message to comfort the Idol hopeful after she got bad reviews Wednesday singing the early Dolly hit "Dumb Blonde." Dolly said, "We know we're not dumb and we know we're not blonde! You're very talented and very special -- I am very proud of you."
One of the original artists covered on the show this week actually showed up on set. Idol frontrunner Candice Glover put a different spin on former Idol judge Paula Abdul 's hit, "Straight Up," this week, and Paula herself made a surprise appearance on the results show to let Candice know she loved it. Paula told Candice, "I was really moved that you shared your beautiful vocals on a song that has been a best friend to me. I've been a big fan, and I gotta tell you, I'm the biggest fan ever right now. Thank you." Paula then went and took her place between Mariah Carey and Nicki Minaj at the judges' table. Of note, Nicki's thong was on full display as she bowed down to Paula.
The top five girls kicked off the night with a medley of Donna Summer hits starting with "Last Dance" and continuing with "Heaven Knows" and "Dim All the Lights." They ended up with Donna's 1983 hit, "She Works Hard for the Money."
Season two alum Clay Aiken returned to sing Simon & Garfunkel 's "Bridge Over Troubled Water," which was a big song for him on the show. Former Idol champ Fantasia sang her new song, "Lose to Win," on the show too.
The audience was star-studded too. Fall Out Boy watched the show and made a brief appearance to promote their new album, Save Rock and Roll . Host Ryan Seacrest hinted they may be performing on the show soon. Former Idol champ Jordin Sparks sat in front of them with her boyfriend, Jason DeRulo , but they wouldn't give up anything when Ryan asked them about a possible engagement.
American Idol returns Wednesday night at 8 Eastern on FOX.
Copyright 2013 ABC News Radio