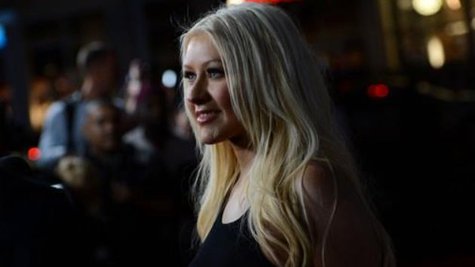 When it comes to female pop singers, Celine Dion is pretty much the gold standard, so Christina Aguilera must be thrilled that the Canadian diva has penned a heartfelt tribute to her talent for Time magazine.
The magazine is out with its " 100 Most Influential People in the World " list, and Christina's on the list, along with Beyonce and Justin Timberlake . Christina appears in the "Artists" section of the list, alongside Jennifer Lawrence , Steven Spielberg and Jimmy Kimmel , among others, and Celine has contributed an essay toasting Christina's vocal skills.
"I love the way she sings. Her tone is beautiful, and her voice has got so much power, yet so much sensitivity -- and technically, I think, she's flawless," writes Celine. Recalling the first few times she saw Christina appear on TV, Celine writes, "I remember thinking, This girl's got it all and then some! Unbelievable voice, great dancer and so very beautiful. At that time, I didn't realize how versatile she was, but over the years she has proved that she can sing anything and make it sound incredible: pop, soul, R&B and even country."
Celine finishes by adding, "Without a doubt, she's one of the most talented artists the world has ever seen and heard, and I think she's going to continue to amaze us for many, many years to come."
Time also got no less a legend than Stevie Wonder to pen a tribute to Justin Timberlake. The Motown legend writes , "His star power comes from the fact that he sounds like he's having fun when he makes music, and he can read a song -- meaning as a singer or songwriter you can feel the emotion. You think, 'I can relate to that' or 'I believe in that,' and then the listener can feel it too."
Copyright 2013 ABC News Radio