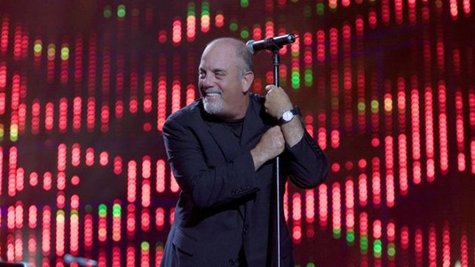 Billy Joel will take the stage this Sunday in Sydney, Australia for a headlining spot at a music festival, and he says for him, this performance will really be the litmus test of whether or not he should continue performing live.
According to the Australia paper The Age , Billy said a press conference promoting the appearance, "To do a whole show, it'll be like putting my toe back in the water. And I said 'If I suck, I'm not going to do it any more.'"
Also at the press conference was one of the other festival headliners, David Lee Roth of Van Halen , and he acted astonished that Billy would even consider such a thing. "You're not gonna do it any more? Like for life? Or you're not gonna do it any more this year?" asked Roth. "If I stop, I'm gonna stop," Billy confirmed. "Like permanently stop?" said a disbelieving Roth. Billy replied, "Yeah."
So what will Billy do if he stops performing permanently? According to The Age, he says he'll continue writing music, "whether it gets heard or not," spend more time with his boat-designing business and be a "grease-monkey" in his Long Island, New York motorcycle shop.
But even if his performance this weekend "sucks," Billy still has one more live engagement he has to honor: he'll be performing at the New Orleans Jazz & Heritage Festival on April 27.
Copyright 2013 ABC News Radio