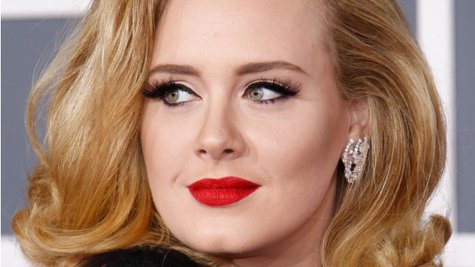 Some of music's biggest names are also among the most attractive folks in the world, according to People magazine. Adele , Taylor Swift, Alicia Keys, Pink , Jennifer Lopez , Beyonce, Justin Timberlake , Voice coach Usher and Carrie Underwood have all made the "A-List" in the magazine's Most Beautiful 2013 issue , on stands Friday.
Each of the "A-List" beauties were asked to reveal what they've learned to love about themselves. Beyonce chose a very specific body part, telling People , "My ears. I think they're pretty well-proportioned, but for a long time they weren't."
Taylor Swift, meanwhile, has learned to love her complexion. "I'm pretty pale," she tells People . "In high school, I was insecure and thought it'd be cool to go to a tanning bed. Now, I just let it look the way it looks." Alicia Keys says she's embraced her entire body, telling People , "I've learned to love my curves, my womanliness. I used to hide it, downplay it...but now I revel in it."
Pink says she's learned to accept something about her personality: "My insatiable thirst for finding the truth." Similarly, Usher says he's finally embraced his "persistent nature," adding, "I refuse to allow my passion for artistic expression, living a full life or finding the spark in other people, to ever die."
In the Beautiful at Every Age section, which lists beauties in their 20s, 30s, 40s, 50s, and 60s, Jordin Sparks shows up in the 20s section, while Voice coach Shakira pops up in the 30s section.
Sheryl Crow , meanwhile, is featured in the "Half Their Age" section, spotlighting stars who look younger than their years. Sheryl tells the magazine that she still rocks the same look she did when she was younger -- jeans, boots and a jacket -- and tries to stay away from anything that's too young for her, like mini skirts. She also says she wishes she could give some fashion advice to her younger self.
"I would say, 'Even though once you become well known, all the stylists and all the designers wanna give you clothes, make sure you stick with what is really you, instead of just putting on things that are high fashion,'" Sheryl laughs. "Because I have worn some crazy outfits in my day!"
Copyright 2013 ABC News Radio