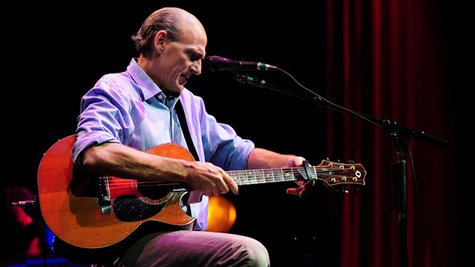 Noted Massachusetts native James Taylor performed Wednesday at the memorial service for Sean Collier , the 27-year-old M.I.T. campus police officer who was gunned down last week. Authorities suspect the Boston Marathon bombing suspects of killing him.
Taylor, playing acoustic guitar, performed the English folk song "The Water Is Wide" at the event, held at the Massachusetts Institute of Technology. Collier's casket was placed on a bier in front of an audience of thousands, including Vice President Joe Biden .
Collier was killed Thursday, allegedly by Dzhokhar Tsarnaev and his brother Tamerlane , who later engaged police in a shootout in the Boston suburb of Waterford. Tamerlane died in the shootout, while a wounded Dzhokhar remains in custody, hospitalized and being questioned by authorities.
Copyright 2013 ABC News Radio