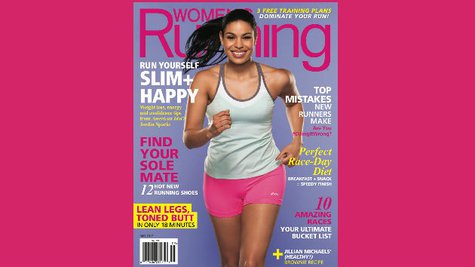 Losing more than 50 pounds is quite an accomplishment...but keeping it off? That's the real struggle. Jordin Sparks, however, has done it, and she's darn proud of it too.
Speaking to Life & Style magazine, the singer says of her 55 pound weight loss, "I was carrying [the equivalent of] a 5-year-old. It's insane." The former American Idol champ says her weight came off in stages: she lost the first 30 pounds between the fall of 2010 and March of 2011, and then by the following March, she was down another 20 pounds. Then, Jordin says that she managed to trim another five pounds from her frame, "just trying to tone everything."
Jordin's in such good shape, in fact, that she's on the cover of the new issue of Women's Running magazine . To get ready for the photoshoot, Jordin says she amped up her workouts even more. "I was in the gym all day long. When I got up I would hike, then I would go to the trainer. At night, I would go to my Latin dance fitness class. I really kicked it into high gear for this," she explains.
The singer says being considered a fitness icon is a new experience. "I would've never thought two years ago that I would be doing running magazines and fitness magazines. It's really cool," she laughs, adding, "The fact that I can look back on the past two-and-a-half years of my life and say, 'I did that' -- it's a really good feeling to feel."'
Copyright 2013 ABC News Radio