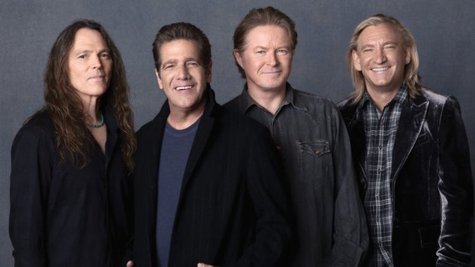 Eagles songs are rarely, if ever, performed on American Idol, maybe because the members of the legendary band aren't exactly big fans of TV singing competitions.
According to the The Hollywood Reporter , while speaking at a press conference in London, the Eagles were asked about shows such as American Idol and X Factor. Singer and guitarist Glenn Frey admitted that he watches them with what he calls "a morbid curiosity," but complained that they encourage the contestants to "over sing."
"Can you call it art if you have a contest? That's the first thing I wanna ask," said Glenn. "The nature of these shows is such is that they make everybody want to be big and big for the camera and big for the audience and you know, for myself I would just as soon somebody just stood there and sing the damn song."
Singer and drummer Don Henley agreed, adding, "Yeah, they've turned it into Glee."
Guitarist Joe Walsh , meanwhile, referred to the allegedly over-restrictive contracts that the contestants on such shows must agree to. "They just leaked what those poor kids have to sign and basically they don't stand a chance," he said.
Copyright 2013 ABC News Radio