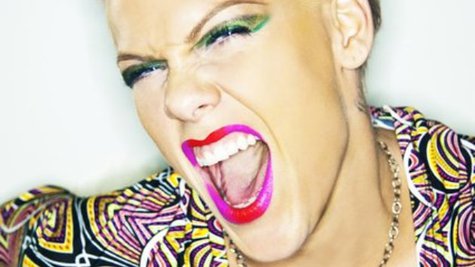 Pink 's certainly never made a secret of her support of gay rights, so when some haters took to Twitter to bash her for showing that support, the singer wore it like badge of honor.
The Twitter attacks apparently began after Pink draped herself in a rainbow-colored gay pride flag , given to her by an audience member, during her weekend concert in Sydney, Australia on her The Truth About Love tour.
In response to the haters, Pink tweeted , "Fun fact: when you twitter me and say 'you're a lesbian' it really doesn't bother me at all. It's a compliment. Most of my fav ppl are, so..."
She went on , "I'm sure all of you hate filled humans can come up with something a little worse than that?!? Come on -- be creative. You have 140 characters!"
Pink will stay Down Under through September 8 before returning to the U.S. She'll resume her tour October 10 at the Oracle Arena in Oakland, California. Visit TheTruthAboutLoveTour.com for her complete itinerary.
Copyright 2013 ABC News Radio