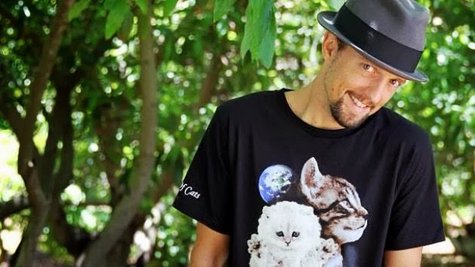 Jason Mraz is currently hard at work on his fifth album, and in a posting on his website , he says he's taking a somewhat fast and furious approach to the making of the disc.
Noting that the songs for the project were written fairly quickly -- over three longs weekends between between October and May -- Jason says he won't be spending a lot of time on the actual recording either. "We're only giving ourselves a little more than 2 weeks to make it, which is kind of an old fashioned approach," he explains. "It means we have to be well-rehearsed and no one gets too much time to over-think it."
Jason says he's pleased with the way things are going to date. "The result so far is sounding genuine, groovy and gorgeous. I trust many will appreciate its less-is-more approach," he adds. "Otherwise, it's back to the drawing board."
No word yet on when the new disc will arrive, but Jason says that he and his band will be road-testing some of the new material when he resumes touring in the middle of the month. The new album will be the follow-up to Love Is a Four Letter Word , which came out in April of 2012.
Copyright 2013 ABC News Radio