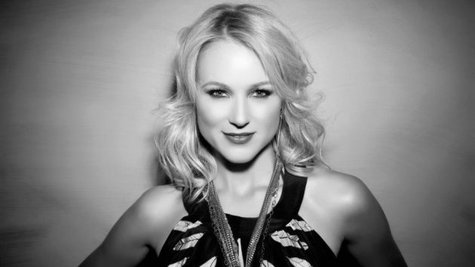 Back in 1999, Jewel released a Christmas album that went platinum, and now she's returning to the holiday music scene with a new Christmas album, Let It Snow , due in December.
Billboard reports that the 12-track disc will feature classics like the title track, "Have Yourself a Merry Little Christmas" and "Silver Bells," as well as two original songs: "It's Christmastime" and "Blue Crystal Glow." She co-wrote the latter track with Joe Mardin , son of Arif Mardin , the man who produced her 1999 Christmas disc.
Jewel tells Billboard that she had an "amazing time" making the record, noting, "The great thing about Christmas music is I can cover a lot of territory, from country to jazz style vocals to classical music, arias. That's what drew me to the last one....And it's fun writing Christmas music; you get to write in a more classic style and not have to think about current radio or current trends."
The singer, whose February Greatest Hits album featured a guest appearance from Kelly Clarkson , will be seen as a judge on the new season of NBC's music competition show The Sing-Off , which will air at some point later this year.
Copyright 2013 ABC News Radio