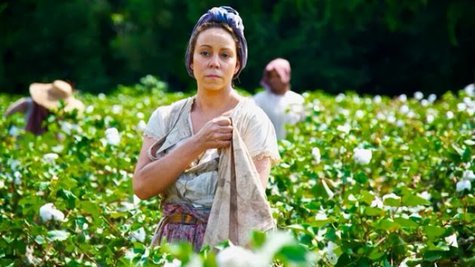 Mariah Carey 's new movie, Lee Daniels' The Butler, examines race relations in America through the prism of a butler, based on a real person, who worked in the White House for over 30 years. And Mariah says watching the film brought back unpleasant memories of her own encounter with racism.
At a press conference for the film, Mariah said that one scene, set in 1960 -- in which a white woman spits on a black college student for asking to be served at a whites-only lunch counter -- disturbed her because something similar happened to her as a child.
"That actually happened to me," Mariah, whose mother is white and whose father was African-American/Venezuelan, told reporters. "I know people would be in shock and not really want to believe or accept that, but it did . ... That right there, that was almost the deepest thing to me in the movie because I know what she went through...It was a school bus."
When one of her co-stars, Oprah Winfrey , responded, "Where somebody spit on you?" Mariah replied, "Yeah. In the face and in the same way."
In the past, Mariah, who plays a sharecropper in the movie, has said that her mother's family disowned her mother for marrying someone of a different race, and that racial tensions were part of the reason the couple divorced when the singer was three.
Copyright 2013 ABC News Radio