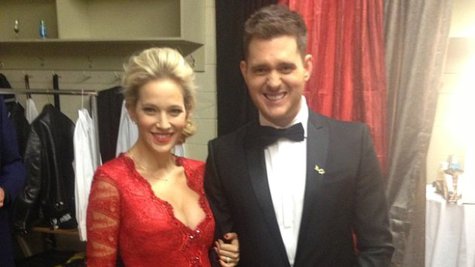 Michael Buble was set to hit the stage on NBC's Today show Thursday morning, but those plans have been canceled . The reason? Michael can't leave his home in Vancouver, Canada because his pregnant wife Luisana could give birth at any moment. Instead, rapper Flo Rida [flow RYEdah] will step in for the soon-to-be daddy on Thursday morning.
Michael and Luisana are expecting a baby boy, their first, sometime this month. The singer tells Cleveland.com , "I'm not nervous. I just can't wait. It's lots of anticipation." When asked if the baby might be named "Michael Jr.," he joked, "I like Thor or Spider-Man better, but my wife won't go for it."
Michael's paternity leave will end on September 7, when he kicks off a U.S. tour in Chicago.
Copryight 2013 ABC News Radio