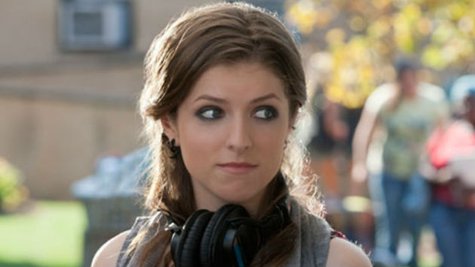 At the beginning of this year, few could have predicted that an Oscar-nominated actress whose name isn't Barbra Streisand would score a top 10 pop hit. But Anna Kendrick , star of Pitch Perfect, has done just that, thanks to "Cups (When I'm Gone)," from that movie's soundtrack. And Anna herself can't even believe it, as she told fans on Twitter Tuesday.
"Just need you to know that I get it too, guys. It's very very odd," Anna wrote of the success of the song. She illustrated this by posting a video , which she captioned, " How I feel about having a song in the billboard top ten for five weeks."
In the brief video, Anna appears to be trying to say something, and looks as though she's thinking very, very hard about what it is she wants to say. But at the end, she just rolls her eyes, exhales, and gives up, rendered absolutely speechless by her success as a pop star."

As she notes in the hashtag she added to her caption, "#ItDefiesLogic."
Copyright 2013 ABC News Radio