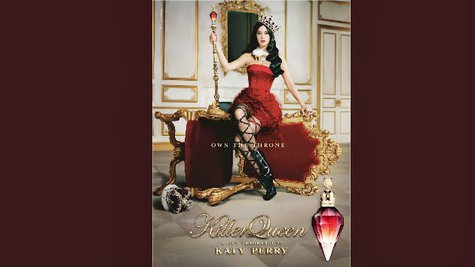 Katy Perry has been teasing her fragrance, Killer Queen, for weeks, on social media and elsewhere. Now she's released a one-minute commercial for the scent.
In the clip, Katy is made up by a group of helpers as a Marie Antoinette -esque queen, donning a red dress and white wig. Eventually, she opens her eyes wide, cuts off part of her dress, and slams the wig to the ground.
The sexier Katy lets her black hair down and walks toward a throne with scepter in hand, winking at some royal types along the way. She declares, "Own the throne." This scene calls to mind the fragrance ad she recently posted online, in which she sports the same look.
Killer Queen is available now.
Copyright 2013 ABC News Radio