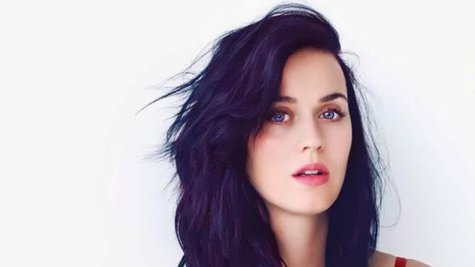 When Katy Perry called into an Australian radio station this week, she probably didn't think she'd be engaging in a civil rights discussion with a top politician.
While Katy was on the phone with Australia's 2DayFM to talk about her new single "Roar," the station connected her with Tony Abbott, the leader of Australia's Liberal Party, who may be elected prime minister in that country's upcoming election, which takes place on September 7. Abbott gushed about how much his daughters loved Katy's music, and then asked her when she'd be coming to Australia.
"Ah, c'mon that's not a political question, let's talk about gay marriage!" Katy replied. When Abbott noted that all of sudden, Katy seemed to be interviewing him , she exclaimed, "Yeah, buddy, that's right! Love is equal! Whoo-hoo! "
When the 2DayFM host explained that Abbott was not a supporter of gay marriage -- something Katy was likely well aware of before the call was connected -- Katy replied, "Yeah, well, um, I love you as a human being, but I can't give you my vote, then." She added, "I still wanna meet your daughters!"
Of course, the point is moot, since Katy can't vote in Australia...she's not a citizen. The current prime minister of Australia, Abbott's opponent, has vowed to introduce a bill legalizing gay marriage if he's re-elected.
Abbott then said he was interested in using Katy's song "Hot 'N Cold" as his campaign song, leading the singer to laugh, "I don't know if that's the best song we can pick for a politician!" She ended the call by saying she'd like to have lunch with Abbott when she comes to Australia later this year.
Copyright 2013 ABC News Radio