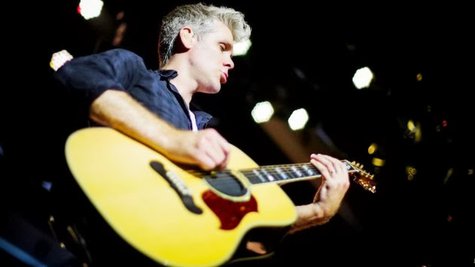 Let's not forget, there are other guys in Matchbox Twenty besides Rob Thomas , and one of them is about to take center stage at Oriole Park in Maryland.
On August 19, Matchbox Twenty guitarist Kyle Cook will perform the national anthem to kick off a game between the Baltimore Orioles and the Tampa Bay Rays. He won't be singing, though: he'll be playing the electric guitar instrumental version of the tune, made famous by late rock legend Jimi Hendrix .
The following night, Kyle and the entire band will perform in Salisbury, Maryland, as part of their big summer tour with the Goo Goo Dolls. The tour wraps at the end of this month, and then Matchbox Twenty will head to Brazil for the big Rock in Rio Festival, followed by two dates in Mexico.
Copyright 2013 ABC News Radio