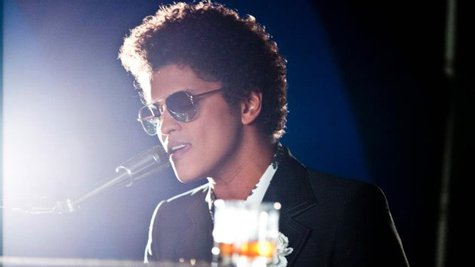 Bruno Mars is the latest performer to join the star-studded lineup of the MTV Video Music Awards , which will air live from Brooklyn, NY on August 25 at 9 p.m. ET.
Bruno will debut the next single from his hit album Unorthodox Jukebox live on the show, but the song itself is a mystery. So far, Bruno's racked up a string of hits from the album, including "Locked Out of Heaven," "When I Was Your Man" and "Treasure." He's received four VMA nominations this year for "Locked" and "Treasure."
This will be Bruno's third time performing on the VMAs. Other performers announced for this year's telecast include Lady Gaga , Katy Perry , Justin Timberlake, Kanye West , Robin Thicke and Miley Cyrus .
Copyright 2013 ABC News Radio