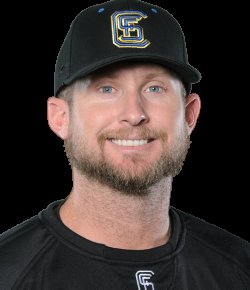 ST. PAUL, Minn. (KWSN) - – Jared Clark hit two home runs, including a grand slam, but the Sioux Falls Canaries suffered a 12-8 loss to the St. Paul Saints on Thursday night in St. Paul.
The two North Division rivals split a four-game series, and the Canaries finished the season series 4-6 against the Saints. The Canaries (35-49) took a 1-0 lead in the third inning on Nick Van Stratten's single, but the Saints then unloaded for 10 runs against Canaries starter Adam Champion (6-9).
Joey Becker's bunt single tied the game at 1-1 in the fourth, and Jose Hernandez followed with a three-run home run. In the fifth, the Saints (42-41) sent 10 men to the plate, collecting six runs on eight hits. Jared Clark launched a two-run home run in the seventh inning to make it 11-3, and he hit his first grand slam of the year in the ninth to cut the lead to 12-7.
He finished 2-for-4 with six RBI. The Canaries added one more run in the ninth on Stephen King's double, but Matt Meyer retired Cory Morales and Marcos Rodriguez to end the game. Rookie starter Billy Soule (3-0) earned the win, throwing 8 1/3 innings and giving up eight runs, six earned, on nine hits. He walked two and struck out six.
Champion suffered his worst loss of the sesaon, yielding 10 runs on 14 hits in five innings. He did not walk anyobody and struck out five.
The Canaries begin a three-game series against the Gary SouthShore RailCats at 7:10 p.m. on Friday, August 16. The game will be broadcast on Sioux Falls Sports Radio KWSN 1230-AM, 98.1-FM and www.kwsn.com.
Courtesy: Sioux Falls Canaries