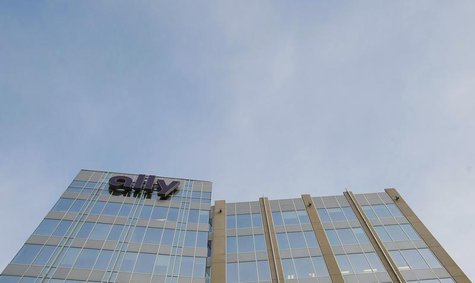 (Reuters) - Ally Financial Inc has sold $1 billion of stock in a private placement and will repay the U.S. government nearly $6 billion as the auto lender works to boost its capital levels and exit government ownership.
With the transactions, Ally will have repaid the Treasury about $12.1 billion of the $17.2 billion it received during the financial crisis under the Troubled Asset Relief Program.
"Ally has made great progress in restructuring and strengthening its business in order to repay the taxpayer, and we look forward to continuing to work with the company to recover the remaining investment," Assistant Treasury Secretary for Financial Stability Tim Massad said in a statement.
The company entered agreements with investors for a private placement of 166,667 shares of the company's common stock for $1 billion. An Ally spokeswoman declined to disclose the investors' identity but said they were a diverse group of existing and new shareholders.
Ally agreed to pay $5.2 billion to repurchase outstanding preferred securities held by the U.S. Treasury. The car loan company also paid $725 million to terminate the Treasury's right to receive extra payments if the company sells shares below a particular price, a term the company and the government had previously agreed to in 2010 when the U.S. converted some of its preferred Ally shares into common stock.
The lender was singled out as the weakest of 18 major banks in the Federal Reserve's stress test in March as being the most weakly capitalized. The Fed objected to Ally's capital plan "both on quantitative and qualitative grounds," and it was the only bank that failed to meet the minimum threshold of a 5 percent capital buffer in a scenario where unemployment rose to 12.1 percent and share prices fell 50 percent.
The private placement must take place before November 30, and both that and transactions with the U.S. Treasury is contingent on the Federal Reserve approval of the bank's resubmitted capital plan. Ally has to resubmit its new capital plan by the end of September.
Ally reported a net loss of $927 million in the second quarter, driven by a $1.6 billion charge related to a settlement in the bankruptcy case of its subsidiary Residential Capital LLC.
(Reporting by Peter Rudegeair and Aman Shah; editing by Andrew Hay)