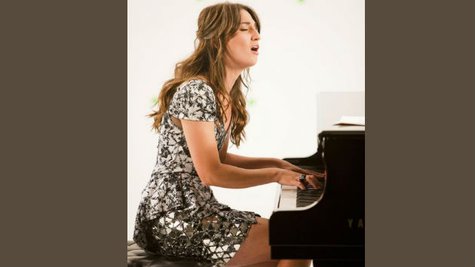 Sara Bareilles hasn't even hit the road yet for her co-headlining tour with O neRepublic -- that starts August 29 -- but she's already looking ahead.
The singer has now revealed a series of new headlining tour dates, which kick off October 6 in Boston. As previously reported, Sara will give her debut performance at New York's Radio City Hall on October 9. Tickets for the tour will go on sale to members of her fan club on August 20 at 10 a.m. local time, while everyone else will be able to grab them August 23.
If you can't get tickets to either the OneRepublic tour or the headlining tour, don't worry: Sara's got you covered. She's also releasing a live CD/DVD on October 22. It's called Brave Enough: Live at the Variety Playhouse , and it was filmed in Atlanta, Georgia on May 20, during Sara's Brave Enough tour. In addition to her hits, the package also includes Sara's version of Elton John's classic song "Goodbye Yellow Brick Road."
Copyright 2013 ABC News Radio