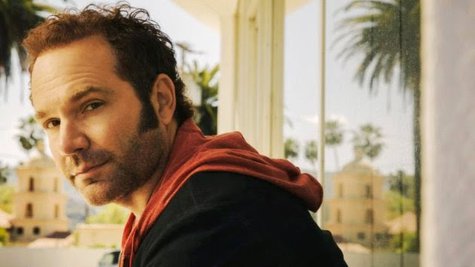 At this point, it's become old hat for artists to offer their fans special goodies as part of album pre-orders, like t-shirts, posters, lithographs and the like. But fans who pre-order the new Five for Fighting album Bookmarks will get something extra-special.
John Ondrasik , the artist who records under the name Five for Fighting, is offering the first 50 people who pre-order Bookmarks a unique bonus: an autographed piano key. You can pre-order now at FiveforFighting.com . Unfortunately, those won't last long, but there are plenty of other bundles you can grab. Among the extras included with your order, depending on how much you want to pay: t-shirts, prints of the lyrics of Five For Fighting's latest single "What If," autographed CDs and the new album on vinyl. If you pre-order a digital version, you'll get the album track "Rebel" as a free download.
In addition, Wal-Mart is offering an exclusive version of the disc that comes with a DVD of exclusive behind-the-scenes footage and interviews. The first 300 of those will be personally autographed by Jon as well.
Bookmarks arrives in stores September 17. The "What If" lyric video premieres Wednesday.
Copyright 2013 ABC News Radio