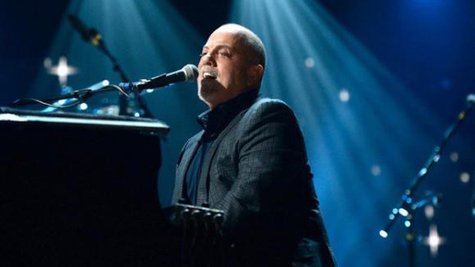 Last December, some of music's biggest names came together at New York City's Madison Square Garden to raise money for victims of Hurricane Sandy. Now, a documentary about that star-studded night will be premiering next month at the Toronto International Film Festival.
The film, titled 12.12.12. , will feature musical highlights from the 12.12.12 -- The Concert for Sandy Relief show, as well as behind-the-scenes footage that documents how the extravaganza came together. The show included performances by Billy Joel , Bon Jovi, Bruce Springsteen, Alicia Keys , Paul McCartney, Eric Clapton and Coldplay 's Chris Martin , among others. It raised more than $50 million to aid those affected by the devastating storm.
12.12.12. will get its debut screening on September 8 at Toronto's Winter Garden Theatre, and will be shown in conjunction with the festival's Masters series. Movie mogul Harvey Weinstein , who co-produced the concert, will take part in a post-screening Q&A session.
Copyright 2013 ABC News Radio