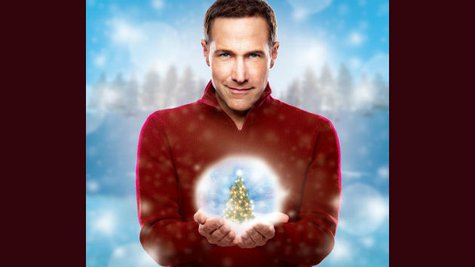 At this point, Jim Brickman 's lost count of how many Christmas albums he's made, but this year's installment, The Magic of Christmas , is special, because it features a legendary singer whose voice instantly evokes the holiday: Johnny Mathis .
For The Magic of Christmas , Mathis recorded a new version of Jim's song "Sending You a Little Christmas," which was a #1 holiday hit in December of 2004 with a different vocalist. Explaining why he was set on getting Mathis to contribute to his new disc, Jim tells ABC News Radio, "I wanted this one to feel classic. So, when I approached the entire thing I thought, 'If it's gonna be classic, what elements of a classic album would there be?' Nostalgia. Something that feels like you could have played it in 1950, and you can play it in 2020, and it will still feel relevant." Part of that vision, he says, was to get "classic people" to join him, which led him to Mathis.
So why did Mathis choose to re-record a song Jim had already released, instead of doing a new one, or some traditional Christmas song? Jim says it's because when he approached Mathis to join his project, the legendary singer was in the middle of making a Christmas duets album himself and needed material.
"I played him a whole bunch of originals and he's like, 'I like 'Sending You a Little Christmas,'" Jim recalls. "And they loved it so much that he titled his Christmas album the song name. So, you know, he could've been singing the alphabet as far was I'm concerned, but I'm glad it's words and music that I wrote -- because it's just more special that way."
Jim is featuring the songs on The Magic of Christmas on his annual Christmas tour, which visits Minneapolis on Monday, and wraps up New Year's Eve in Kansas. He's been doing the tour for so many years now, he says, that he's starting to see several generations of fans coming to the shows.
"It's just starting where young adults will say, 'You know, I wouldn't miss it for anything,'" Jim laughs, saying that they often tell him, 'Yeah, I fell asleep to your music every night when I was growing up; I studied in college to the music and my parents were fans.'"
"I love that," he tells ABC News Radio. "I think it's an amazing thing."

In 2014, look for a new album from Jim called Soothe , as well as a book that goes along with it. 2014 will also mark Jim's 20th year as a recording artist.
Copyright 2013 ABC News Radio