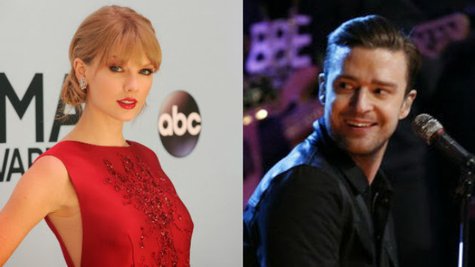 At 32, Justin Timberlake isn't really that old, but considering all he's accomplished, he's lived a thousand lifetimes in the music business. And he says at some point, he may want to take everything that he's learned and use it to help younger artists navigate the business -- like Taylor Swift , for example.
Speaking to the Nashville Tennessean , Justin says, "There might be another calling for me out there, and it might be being a part of music...as a communicator and a teacher and a guide." When asked if he'd like to mentor an artist like Taylor Swift, who's 24, Justin says he's interested to see what her career will look like "when she crosses over the threshold of adulthood."
"She'll get her day in the sun when she's ready to move the needle," Justin says, adding, "It's almost like, with anything, when you do settle into adulthood is when people respect you in a different way....there's no question in my mind that that's where she's going, if she so chooses."
As one of the few who successfully made the transition from teen pop heartthrob to Grammy-winning superstar, Justin adds, "For me, I am sort of the oracle of the idea, and I'm also the communicator of it. That's what I'm looking forward to in the next 10 or 15 years, helping these young kids who are songwriters make a career out of it."
Copyright 2013 ABC News Radio