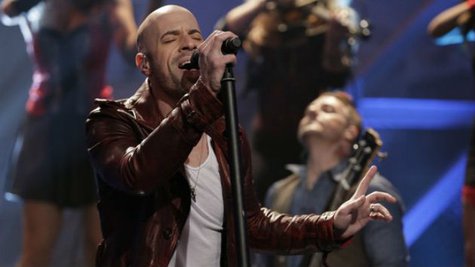 Chris Daughtry has four children: three-year-old twins, and an older boy and girl. Now, that might present a challenge when it comes to buying them all perfect Christmas presents, but Chris says he's got the solution: he simply delegates the task.
Asked if he finds it challenging to Christmas shop for such a wide age range of kids, Chris tells ABC News Radio, "You should ask my wife. I'm always out on the road and, and touring and, and God bless her, she's got the the real work to do at home." He adds, "But thank God for online shopping, because a lot of what we get comes from online situations."
But ironically, the online shopping thing presents a problem for Chris around holiday time.
Asked if he finds it hard to avoid the temptation of spoiling his kids by buying too many presents, he laughs, "It's a temptation to spoil me! I end up going on there shopping for them, and I end up buying myself stuff. So, that's one of the reasons I don't do the shopping!"
You can see Daughtry ringing in 2014 on Dick Clark's New Year's Rockin' Eve with Ryan Seacrest, starting at 8 p.m. ET on ABC December 31.
Copyright 2013 ABC News Radio