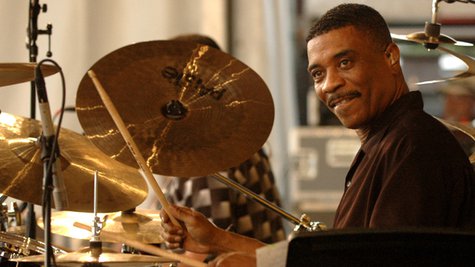 Session drummer Ricky Lawson , who had collaborated with Michael Jackson , Eric Clapton and Whitney Houston , among other noted artists, died Monday at a suburban Los Angeles hospital, according to the Detroit Free Press .
Lawson, 59, who was born in Detroit, was diagnosed with a brain aneurysm earlier this month after becoming disoriented during a performance at a California jazz club.
Lawson's work in the studio includes his performance on Whitney Houston's recording of "I Will Always Love You."
He was also a member of a group called the Yellowjackets . During his stint with the band, they won a Grammy in 1986 for best R&B instrumental performance, for "And You Know That."
Copyright 2013 ABC News Radio