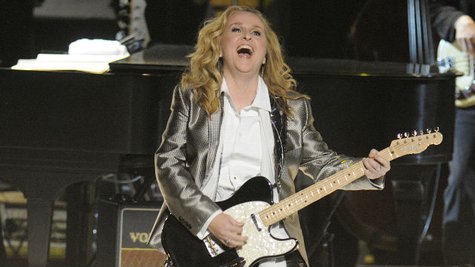 Melissa Etheridge will ring in 2014 by performing live in New York City's Times Square.
The singer, who plans to record a new album in the new year, announced the news on Twitter , with further details announced by the Times Square Alliance . Melissa will perform John Lennon's "Imagine" before the ball drops at midnight, and she says in a statement, "It's an honor to have the chance to sing one of the most iconic songs during such a magical, annual event in Time Square on New Year's Eve. What an amazing and uplifting way to start 2014!"
Before midnight, Melissa will perform her classic hits "I'm the Only One" and "Bring Me Some Water," as well as her new song, "Uprising of Love." That song was written as an anthem for a movement of the same name, which supports organizations working to improve the way gays and lesbians are treated in Russia.
It's not clear if Melissa's performance will be televised.
Copyright 2013 ABC News Radio