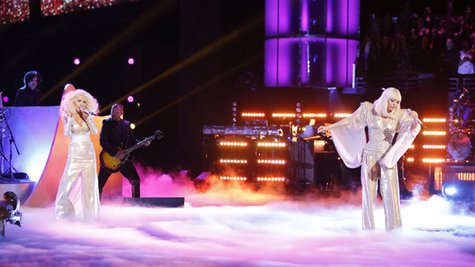 Lady Gaga and Christina Aguilera got a lot of attention on the finale of The Voice when they teamed up to perform a duet version of Gaga's song "Do What U Want," which she originally recorded with R. Kelly . Now, it appears as though the two women are going to make their version of the song commercially available.
Amazon.com currently has a listing for the Gaga/Christina duet, with a release date of January 1.
After the initial performance on The Voice , Gaga tweeted to Christina, "Thank you for performing with me, your heart is as big as your voice. Such a fan for so long, I can't believe we shared the stage." The duet was also seen as a sign that the two are not feuding, as many fans have wanted to believe for years.
An email to Gaga's label asking for confirmation of the release went unanswered by press time.
Copyright 2013 ABC News Radio