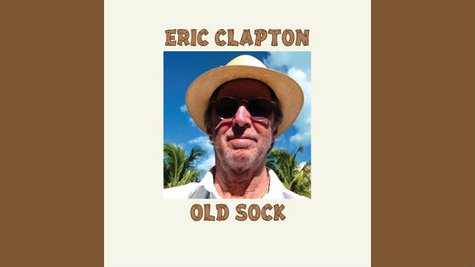 Back in 1986, Steve Winwood and Chaka Khan teamed for the #1 hit song "Higher Love." Now, they're two of the guests on a brand new album by Eric Clapton . Called Old Sock , the disc, due March 12, will be the guitarist's first since 2010.
There are two new songs on the record, but it's mostly a collection of Eric's favorite songs through the years, encompassing reggae, soul, rock and even tunes from the '30s. Steve plays organ on one track, while Chaka sings backing vocals on another. But they're not the only special guests on the record: Paul McCartney also pops up, playing bass and singing on a version of the standard "All of Me." Nice of him to return the favor, since Eric played on Paul's most recent album, Kisses on the Bottom.
Eric will kick off a U.S. tour March 14. In April, he'll swing by New York's Madison Square Garden to host the Crossroads Guitar Festival, featuring such stellar players as John Mayer and Keith Urban .
Copyright 2013 ABC News Radio