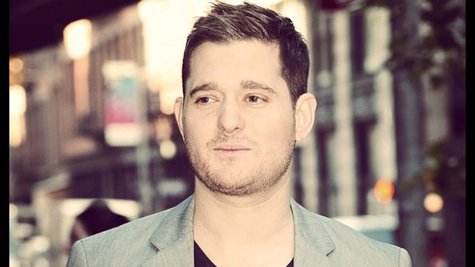 When the majority of artists win their first Grammy, they're on stage in Los Angeles and live on TV, crying and thanking their fans, moms, agents and God, though not necessarily in that order. But Michael Buble , who has three Grammys to his name, says that the first time he won, he was home alone...and drunk.
Michael tells Billboard that he didn't attend the Grammy ceremony the first year he won, in 2008, for his album Call Me Irresponsible . "I'd been on tour, working for a while, and I needed to be at home," he explains. "I was nervous. I didn't want to get caught up in it because I had lost before."
As a result, when the big moment came, "I was drunk at home by myself," Michael recalls. "I opened a bottle of wine and I heard them say my name. The first person I called was my mom and she screams, 'Oh, my God. You won!'"
But father-to-be Michael says the circumstances didn't detract from his happiness at the win.
"It's one of those moments you definitely never forget," he tells Billboard, noting, "No matter what happens through the inevitable ups and downs in this business, I will always be known as a Grammy winner."
Strangely, Michael wasn't present at the ceremony the next two times he won, either: in 2010 for his album Michael Buble Meets Madison Square Garden , and in 2011 for his album Crazy Love .
"I've won three times and the story is the same each time," he tells Billboard . "Once I found out I won in a hotel lobby. Another time I was on a train in Germany. This year I think I'll show up."
This Sunday at the Grammys, Michael is nominated in the Best Traditional Pop Vocal Album category for his album Christmas.
Copyright 2013 ABC News Radio