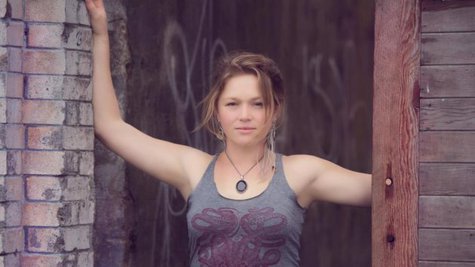 Yet another American Idol alum is heading to Broadway. According to The Hollywood Reporter , season-nine runner-up Crystal Bowersox will star in a new production of the musical Always...Patsy Cline , which is heading to Broadway this summer.
Crystal, who lost the Idol crown to Lee DeWyze , will play the late, legendary country singer Patsy Cline in the show. Cline, who died in a plane crash in 1963 at the age of 30, is best known for her hits "Crazy," "I Fall to Pieces" and "Walking After Midnight."
Calling the role a "lifetime achievement thing," Crystal tells The Hollywood Reporter, "I grew up listening to her music, as most of us have, and I feel a special connection to her....It's a tragic story and a great play and I'm really honored to be the one they chose to play Patsy."
Crystal, who'll release her new album All That for This next month, previously acted in an episode of the ABC show Burden of Proof . Among the other American Idols who've appeared on Broadway: Fantasia , Jordin Sparks , Taylor Hicks , Clay Aiken , Diana DeGarmo , Ace Young and Constantine Maroulis .
Copyright 2013 ABC News Radio