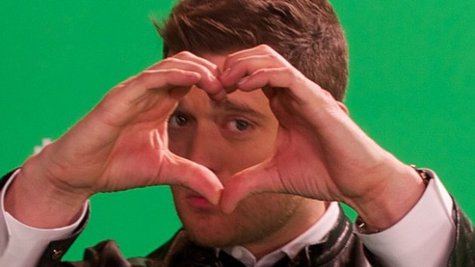 Michael Buble is gearing up for the release of a new album, and he shared a snippet of one of his new songs with fans in the form of a video posted on Wednesday on YouTube .
In the clip, Michael is sitting at a dressing table with a drape around his neck, texting and singing while someone combs his hair. "I don't know why/you think that you could help me when you couldn't get by by yourself," sings Michael. "And I don't know who/would ever wanna tear the seam of someone's dream."
The bouncy, upbeat track bears more than a passing resemblance to Michael's previous hit "Haven't Met You Yet." It's presumably the lead single from Michael's new album. More sneak peeks are promised soon.
Copyright 2013 ABC News Radio