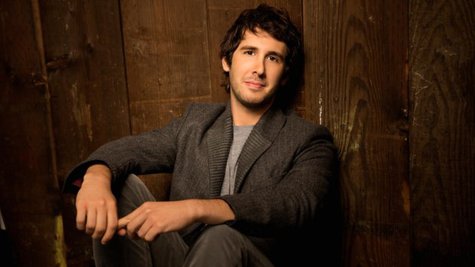 Josh Groban continues to expand his television resume: after appearing on Glee and The Office in recent years, he's guest-starring Friday night on CSI: NY . But don't worry -- he won't be appearing as a dead body.
"I don't get killed," laughs Josh. "I don't kill anybody." Instead, he explains, "I wind up just playing myself. There was no acting involved."
In the episode, Josh will be performing his song "Happy in My Heartache," from his #1 album All That Echoes , as part of a plot line involving Gary Sinise 's character on the show, Detective Mac Taylor.
"It's always fun when you can incorporate one of your new songs into a storyline," Josh tells ABC News Radio. "This was a song that just fit so perfectly for Gary Sinise's character. I guess he's been through about six different relationships on the show and he's finally found, like, 'the one' -- and they wind up going out, and seeing me perform."
The currently-single musician says he's happy to use his music to set the stage for other people's love, on what's billed as a special Valentine's episode of the show.
"It's gonna be a Valentine's Day extravaganza to, hopefully, trying to bring some romance into other people's lives...if I can't bring it into mine at the moment!" he laughs.
Copyright 2013 ABC News Radio