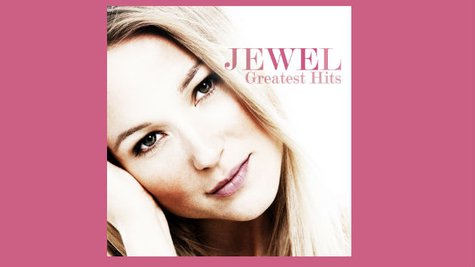 Jewel's new Greatest Hits albums features re-recordings of some of her best-known songs with some special guests, including Kelly Clarkson , with whom she cut a new version of "Foolish Games." And Jewel says she was very impressed with Kelly's "freakish" singing ability.
Speaking to MTV , Jewel said, "I really wanted to sing that song with a great vocalist, and she was my first pick. She's a hoot in the studio, she's really a fun hang, really down to earth and she's kind of a freak of nature." What does she mean by that, exactly?
"I was singing this long note and I was holding it as long as I could and as high as I could and I was on my tiptoes doing it," Jewel tells MTV. "And she walked in there and was like, 'That was great,' and then she just did a whole three steps above it and just sailed through it like it was nothing."
But Jewel says that Kelly isn't the type to want to upstage anybody, no matter how good she is.
"Kelly is great, you know, she doesn't have a big ego or anything," Jewel tells MTV. "She wants to make me sound good and I'm the same way."
Copyright 2013 ABC News Radio