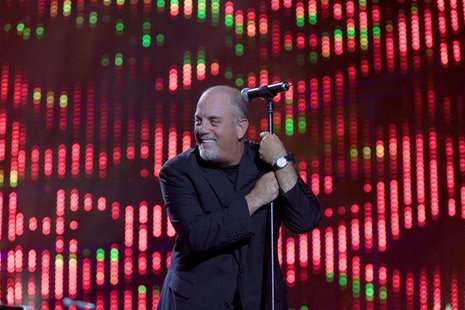 After announcing that he'd be performing at the New Orleans Jazz & Heritage Festival this spring, Billy Joel has now added another festival appearance to his schedule, this one in Australia.
Billy will be one of the headliners at the inaugural Stone Music Festival , taking place on April 20 and 21 at ANZ Stadium in Sydney, Australia. Billy will headline the second day of the event; Van Halen will headline the first day. Most of the other acts on the bill are hard rock and heavy metal acts, though Lifehouse is also participating.
The Stone Music fest is named after the 1974 Australian movie Stone , which told the tale of disenfranchised Vietnam War veterans who turn their backs on convention and start their own society based on their passion for motorcycles. Since he's a motorcycle fan and collector, the inclusion of Billy on the bill makes sense.
The Stone Music Festival will be the first 2013 concert for Billy; his appearance at the New Orleans Jazz & Heritage Festival comes on April 27.
Copyright 2013 ABC News Radio