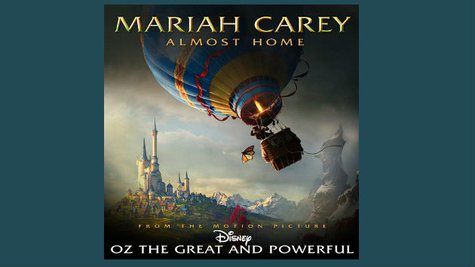 Mariah Carey's new single "Almost Home" is now available at iTunes and all digital providers. The song is from the upcoming Disney film Oz the Great and Powerful , which hits theaters March 8. The movie, starring James Franco, is a prequel to the classic movie The Wizard of O z.
The video for song will be directed by David LaChapelle , who previously created Mariah's video for "Loverboy." Mariah said of "Almost Home," "It's a feel-good record; it gives you the feeling of reaching your home and being with people that you love."
With lyrics like "Where you're almost there/and you're almost home/Just open up your eyes and go/you know you're not alone/you're almost home," the single almost sounds custom-made to be the soundtrack for that moment when contestants get voted off of American Idol. Perhaps that's no coincidence.
Copyright 2013 ABC News Radio