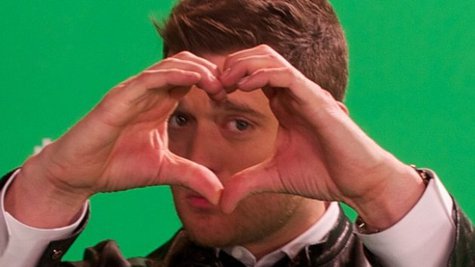 Oh, Michael Buble , when will you stop being so coy? The singer has just posted yet another video clip of a new song...or maybe it's the third part of the same darn song he's been teasing us with for the past week.
In the clip, Michael sings along to the horn-heavy track while lying on a massage table as a woman attempts to rub his back. Sadly, he's wearing a shirt. "It's a beautiful day and I can't stop myself from smiling," he sings. "If we're drinking, then I'm buying." And that's all we get. However, Michael has promised a "big announcement" on Wednesday, so perhaps we'll finally find out the name of the song, or details about his upcoming album.
Michael also received a nomination for a Juno Award on Tuesday. He's hosting the Juno telecast on April 21, live from Regina, Saskatchewan.
Copyright 2013 ABC News Radio