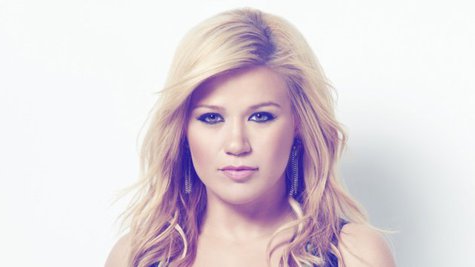 On Tuesday, Kelly Clarkson posted a lengthy rebuttal to record executive Clive Davis ' autobiography The Soundtrack of My Life , saying that his recollections of their working relationship were "false," and that the stories he recounted about the making of her albums never happened. Now, Davis has responded via Twitter to Kelly's criticisms.
"As anyone who has read The Soundtrack of My Life knows, I think Kelly Clarkson is a tremendous vocal talent and performer," writes Davis, who signed and mentored legends like Janis Joplin , Bruce Springsteen and Whitney Houston . Noting that he does detail his and Kelly's "creative differences," he adds, "I am truly very sorry that she has decided to take issue with what I know to be an accurate depiction of our time together."
But how do we know that what Davis wrote was accurate? "Before the book was published, I had every fact checked with five independent individuals who were present on a daily basis throughout it all," he writes. "The chapter as it is written was thoroughly verified by each and every one of them."
He finishes by stating, "I stand by the chapter as written in my book. At the same time I wish, and will always wish, Kelly's talent and her career to soar to ever new heights."
In her posting , Kelly denied Davis' contention that she "hated" her future smash "Since U Been Gone," and burst into "hysterical sobs" when he insisted she include it on her album. She also says, among other things, that Davis ridiculed her future hit "Because of You," saying she was a terrible songwriter, and that he deliberately didn't support her album My December , dooming it to less-than-spectacular sales.
She wrote, " I refuse to be bullied and I just have to clear up [Davis'] memory lapses and misinformation for myself and for my fans. It feels like a violation."
Copyright 2013 ABC News Radio