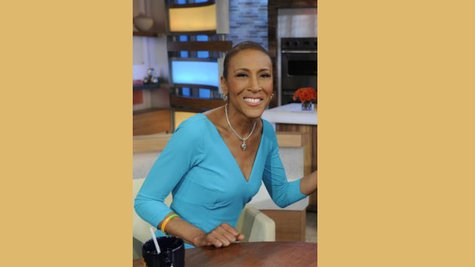 When Good Morning America anchor Robin Roberts returned to the show Wednesday morning after taking a medical leave of five months, American Idol season five finalist Mandisa , now a gospel artist, was on hand to serenade her with a song called "Stronger," which Roberts says helped her get through the ordeal of a bone marrow transplant. But Roberts said that wasn't the only type of music that helped her on her journey back to health.
In addition to gospel music, Roberts tells ABC News Radio that two songs that really helped her during her chemotherapy treatments, transplant and subsequent recovery were Kelly Clarkson 's #1 hit "Stronger," as well as Alicia Keys ' "Girl on Fire." "I love all types of music," she says. "So all types of music got me through."
Roberts also mentioned country music, particularly the music of Martina McBride , as helping her deal with the mental and physical challenges of battling MDS, a rare blood-and-bone-marrow disease that could lead to leukemia if left untreated.
Copyright 2013 ABC News Radio