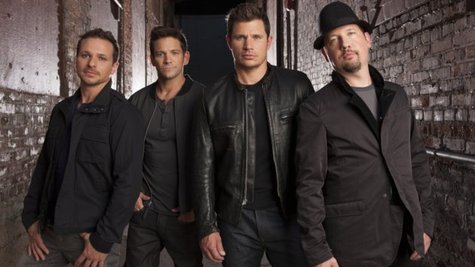 98 Degrees is hitting the road this summer as part of the Package Tour, which includes New Kids on the Block and Boyz II Men . Now comes the news that fans who check out the show will be able to enjoy some new music from Nick , Drew , Justin and Jeff .
On May 7, 98 Degrees will release 2.0, their first album of new material since 2000's Revelation . In a statement, Nick Lachey said, "We are really excited to bring our fans new music and get out on the road. This is a long time coming."
Last year, when asked about the sound of the group's new music, Drew Lachey told ABC News Radio, "It's still gonna be based on the harmony and vocals. I mean, that's our signature sound. That's not gonna change. The production, obviously, will. You know, pop music is a lot different now than it was then...different sounds, different kind of musical influences."
The Package Tour will get underway May 28 in Connecticut and will wrap August 4 in Indiana.
Copyright 2013 ABC News Radio