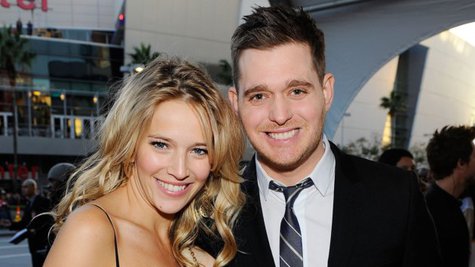 When some women are expecting, they crave odd things, like pickles and ice cream. But Michael Buble says his pregnant wife's a bit different: she wants blood.
No, Michael didn't accidentally marry a refugee from Twilight . In an interview with Entertainment Tonight Canada , Michael reveals that his wife Luisana craves "blood sausage." In case you're not familiar, that's sausage made from the congealed blood of various animals, from pigs to cows to sheep. It's also sometimes called "blood pudding" or "black pudding."
"I promise you she hated it her whole life and now she's like 'Michael, I want some blood sausage,'" the singer dishes.
But aside from her strange desire to consume blood, Michael says he's enjoying being the supportive father-to-be. "I'm more in love with my wife now than I ever was," he says.
Copyright 2013 ABC News Radio