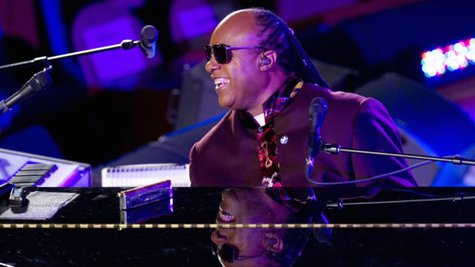 Last October, Stevie Wonder , Sting and others performed in the General Assembly Hall at United Nations Headquarters in New York City. Now, fans will get a chance to watch a TV special documenting that moment, which recognized the 67th anniversary of the establishment of the United Nations Organization.
Called Stevie Wonder with Friends: Celebrating a Message of Peace , the special will debut on the Centric TV network on February 23 at 9 p.m. ET. It then airs March 3 at 11 a.m. ET on BET.
Other featured performers on the special included Janelle Monae , the woman who sang on fun .'s Grammy award-winning song "We Are Young," and Wyclef Jean .
Stevie, who's the U.N.'s Messenger of Peace, says in a statement, "It was such a spirited and fun night." He adds that, "A day and the desire for peace must always be recognized and celebrated."
Stevie's performance alongside his pals took place last year on October 24, which is recognized each year as United Nations Day.
Copyright 2013 ABC News Radio