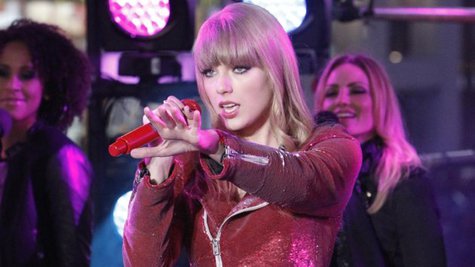 Taylor Swift's always getting flak for writing songs about her ex-boyfriends, but she says there's nothing stopping the guys from doing the same to her.
Taylor has dated several musicians, including One Direction's Harry Styles , John Mayer and Joe Jonas , so they're certainly capable of slamming her in a song if they wanted to, and Taylor says she has no problem with that.
As she tells InStyle UK , "If I'm gonna write songs about my exes they can write songs about me. That's how it works. I'm not gonna complain about it. I'm not gonna sit there and say, 'I'm the only one who can write songs about this relationship.' It's fair game."
Meanwhile, Taylor's performance of "I Knew You Were Trouble" at the Brit Awards last week in London is now posted online . It's very similar to her performance of the song at the American Music Awards back in November, with her starting out singing in a virginal white dress, and then being stripped down to a sexier outfit by masked dancers.
Copyright 2013 ABC News Radio