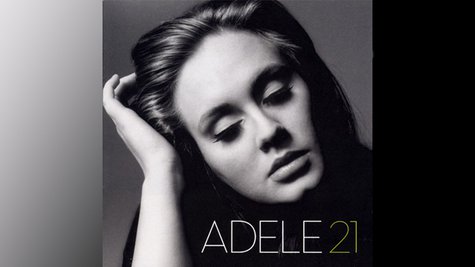 When people say that Adele's 21 is the biggest album in the world, it's not just hype.
Billboard reports that the figures are in 2012, and 21 was, literally the world's best-selling album, according to the International Federation of the Phonographic Industry's Digital Music Report, which measures worldwide album sales.
In 2012, 21 sold 8.3 million copies worldwide. This is the second year in a row that 21 has topped this global album survey, and it makes 21 the first-ever album to be #1 for two years running since the survey's inception in 2001.
Taylor Swift's Red was the second best-selling album in the world last year, with 5.2 million copies sold globally. One Direction 's albums Up All Night and Take Me Home were numbers three and four, respectively.
As for singles, Carly Rae Jepsen's "Call Me Maybe" was the world's biggest-selling single in 2012, moving over 12.5 million units. Gotye's "Somebody That I Used to Know" was #2, with worldwide sales of 11.8 million copies, while PSY's "Gangnam Style" was third.
Copyright 2013 ABC News Radio